about the film
Set in St. Augustine, Florida, 'Bernie the Dolphin' is a family adventure about a brother and sister who befriend a badly sunburned dolphin separated from his family and uncover a secret plan that could destroy the beach and their new friend's home. The kids must devise a clever plan to stop the bad guys, protect the sea life, and, most importantly, save their best friend, Bernie.
Kevin Sorbo as "Winston Mills"
Kevin David Sorbo was born in Mound, Minnesota. Kevin began to make guest appearances on such popular shows as Murder, She Wrote after settling into Los Angeles in 1986. At 6' 3" and very muscular, Kevin was a natural for the title role in what would become his signature series Hercules: The Legendary Journeys. Kevin became internationally famous, and he learned the craft of film-making well enough to direct and co-write some of the episodes. In real life, Kevin's heart is as big as Hercules'-- he leads "A World Fit for Kids!" as the chair and spokesperson. Kevin devotes much of his time to "A World Fit For Kids!" which is a successful mentoring model that trains inner-city teens to use school, fitness, sports and positive role models for themselves, and then become the coaches and mentors for younger children. In 1998, Kevin married lovely actress Sam Sorbo, best known for her dual role on Hercules: The Legendary Journeys as Serena.
Dahlia Legault as "Abby Ryan"
Dahlia Legault is a Canadian born, U.S. based actress best known for her work on AMC's The Walking Dead. Born and raised in Montreal, Quebec. She began acting very early in local theater productions. Upon moving to the United States, she attained a Bachelors degree in theater performance which led to a career in professional repertory theaters throughout the east coast. Once she shifted her concentration into the film and television industry she then became a recurring character on The Walking Dead where you can see her today.
Lily Cardone as "Sidney Simms"
Lily Cardone is an actress from the Treasure Coast of Florida. She has been acting since the age of five after her mom enrolled her in acting classes. Lily started booking commercials and films right away. She realized she loved every aspect of the process, from preparing for the audition to the booking. Lily's main focus is in film and television. She won the national contest ABC Make Me A Star minors competition in 2014. Her film, Turtle Tale, was featured at the International Family Film Festival in Los Angeles in 2015 and won the top audience award. She won Best Youth Actress for her role in Turtle Tale at the L.O.V.E. International Film Festival in Beverly Hills in July 2017.
about the director
Kirk Harris
A daring self-starter, actor-filmmaker Kirk Harris is the founder of the indie production/distribution company Rogue Arts LLC which was formed in 2004. To date the company has produced 8 feature films and handled the distribution of nearly 50 films. Rogue Arts titles have been in the Sundance, Toronto, Berlin, and Cannes Film Festivals. The former amateur boxer was born in San Bernardino, California.
About
Marineland Dolphin Adventure has been Naturally More Fun for 80 years. And today, the world's first oceanarium enchants guests from across the world with one-of-a-kind dolphin experiences that are truly unforgettable. Come swim with dolphins, see our sea turtles and sand tiger sharks, experience our captivating history, and get involved in our conservation efforts. You can also plan a unique birthday celebration, wedding, or corporate event featuring our famous dolphins. However you choose to experience Marineland, you'll enjoy both an incredible place to play and the opportunity to join in the adventure of preserving marine life for future generations.
Nicole Michelle will be singing two tracks for the upcoming family film, BERNIE THE DOLPHIN. A 15 year old pop prodigy, she's currently working on her first full-length album produced by Jeff Timmons of the multi-Platinum selling vocal group '98 Degrees'. Nicole is poised to pioneer the next generation of pop/R&B and is the artist to watch for in 2018.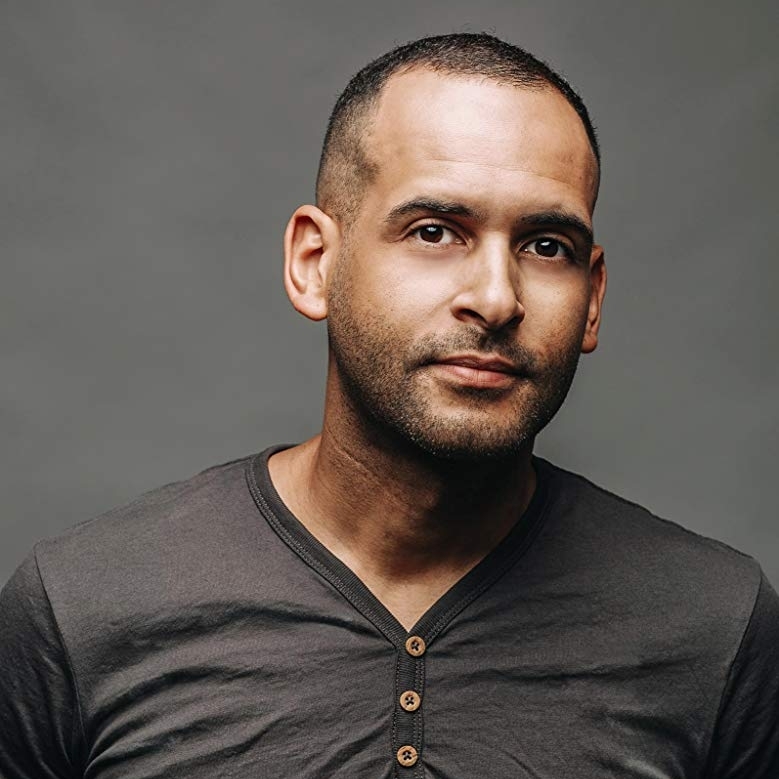 Mosley's work on 'Bernie the Dolphin' comes off the heels of his score to 2018 festival favorite 'Rock Steady Row,' Director Trevor Stevens' debut film which garnered both the narrative feature jury and audience awards the Slamdance Film Festival. Mosley has previously worked on films like 'X-Men: Apocalypse,' 'Baywatch,' and video game projects such as Mass Effect: Paragon Lost'.
Adam Gubman, producer of the Golden Globe-winning and Oscar Nominated "This Is Me" from "Greatest Showman" has built a long and steady career wearing many hats. Adam has worked on additional music and orchestration for various TV and Film projects, including Sausage Party, Galavant, Ride Along 2, Smurfs: Lost Village, and the recently released comedy, Baywatch. Gubman is also known for re-branding the NBC Today Show theme with Warner-Chappell Music Group,
Massillon Ohio native Jeff Timmons is the founding member of the internationally acclaimed, multi-platinum, Grammy Nominated selling group 98 Degrees, which has sold over 15 million albums with 4 top 5 radio singles. 98 Degrees' albums have reached gold or platinum status in more than 60 countries around the world. After his success with 98 Degrees, Jeff embarked on his solo career. In 2010 a single entitled "Emotional High" leaked to international radio and went #1 in 14 countries. In early 2015, Jeff released a dance single through Upscale / Dauman / Universal music called "That Girl," which was a commercial success. Jeff has several TV, film, and music in development for 2019.
After his first record deal with his rock band Gutfiddle, Pruett went on to found indie rock band Parker Theory, which led to a partnership with Smash Mouth's Steve Harwell and a world with artists such as Jason Mraz and One Republic. Pruett has since produced 4 albums, 2 EPs, a successful record label, and a multitude of film and television compositions. Today, Pruett is not only a composer for film and television, but an actor as well, with a strong passion for the entirety of the filmmaking process.
The film will be released in 132 countries and counting!
USA, Canada, France, Germany, United Kingdom, Australia, New Zealand, Latin America, Spain, Italy, Iceland, Africa, Russia, China, Hong Kong, Denmark, Finland, Norway, Sweden, Former Yugoslavia, Bulgaria, Worldwide Airlines, Taiwan, Indonesia, Vietnam, Portugal, Thailand, Middle East, India, Austria, Switzerland, Ireland, Philippines, Hungary, Czech Republic, Slovakia and Malaysia!
Coming to a theater near you in December 2018!